Please contact us from Contact to order products.
*Please be sure to read and agree to the terms and conditions before purchasing.
Motor Unit
Hapbeat-Solo: 10,000 JPY
Hapbeat-Duo: 22,000 JPY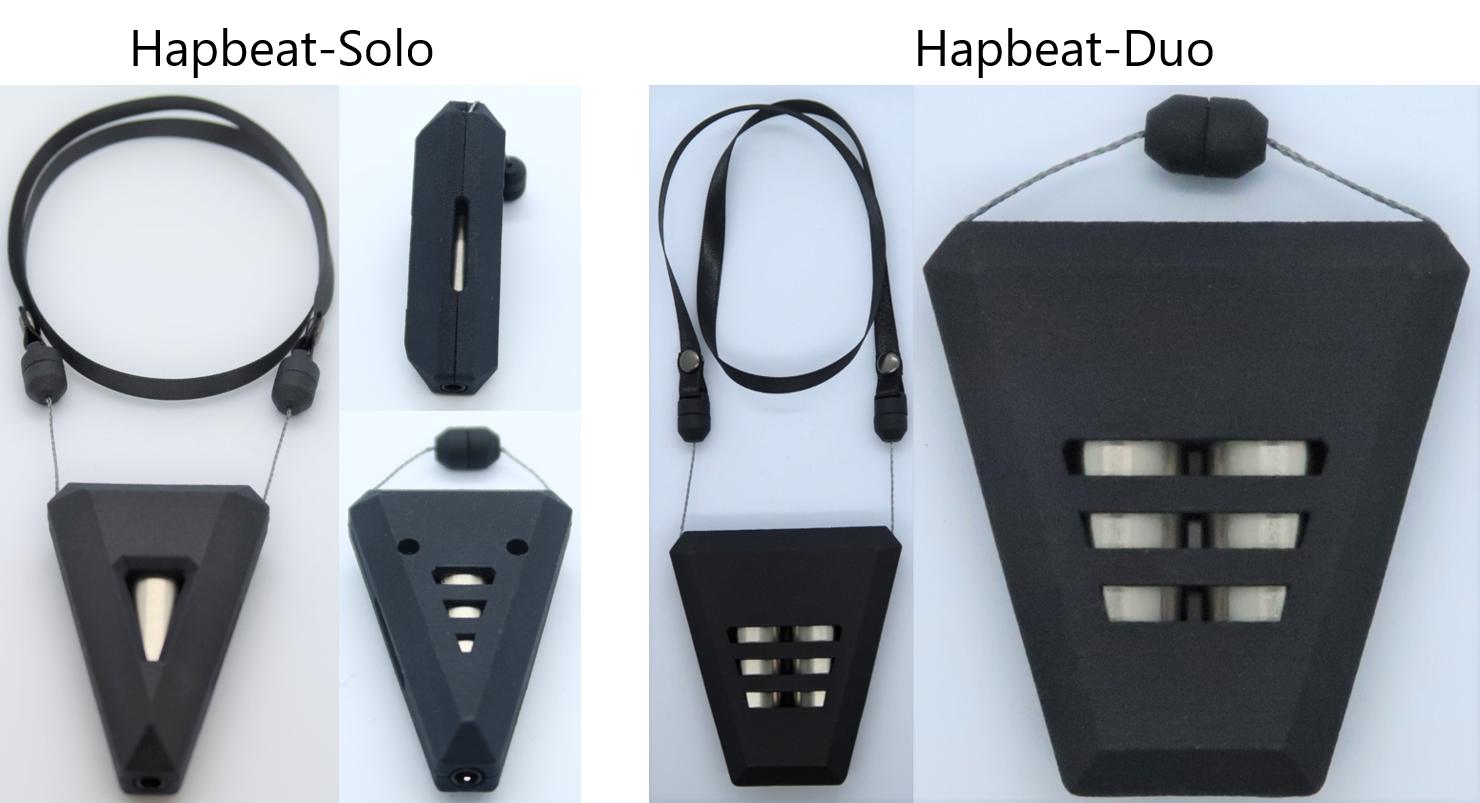 Necklace-type model that can be worn around the neck. In addition to the motor unit, a ribbon unit (45 cm) is included.
Wristband ver.: 12,000 JPY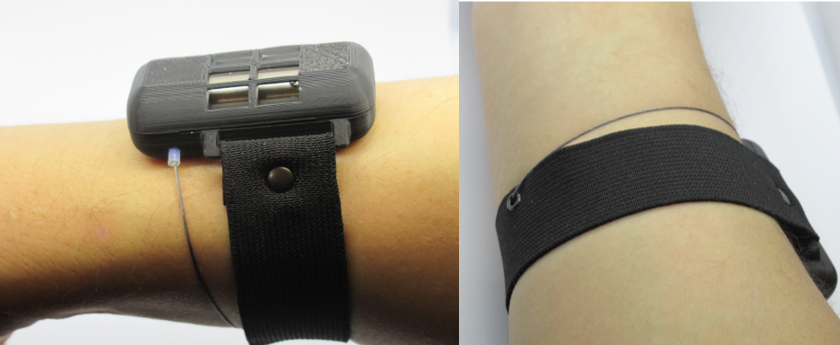 This model is easy to wear on the arm. Since the emphasis is on wearability, it cannot adjust the length. Please see general ver. if adjustment function is needed.
General ver.: 12,000 JPY
Belt unit (Arm/Leg):1,500 JPY for each
Belt unit (Torso) 3,000 JPY including strap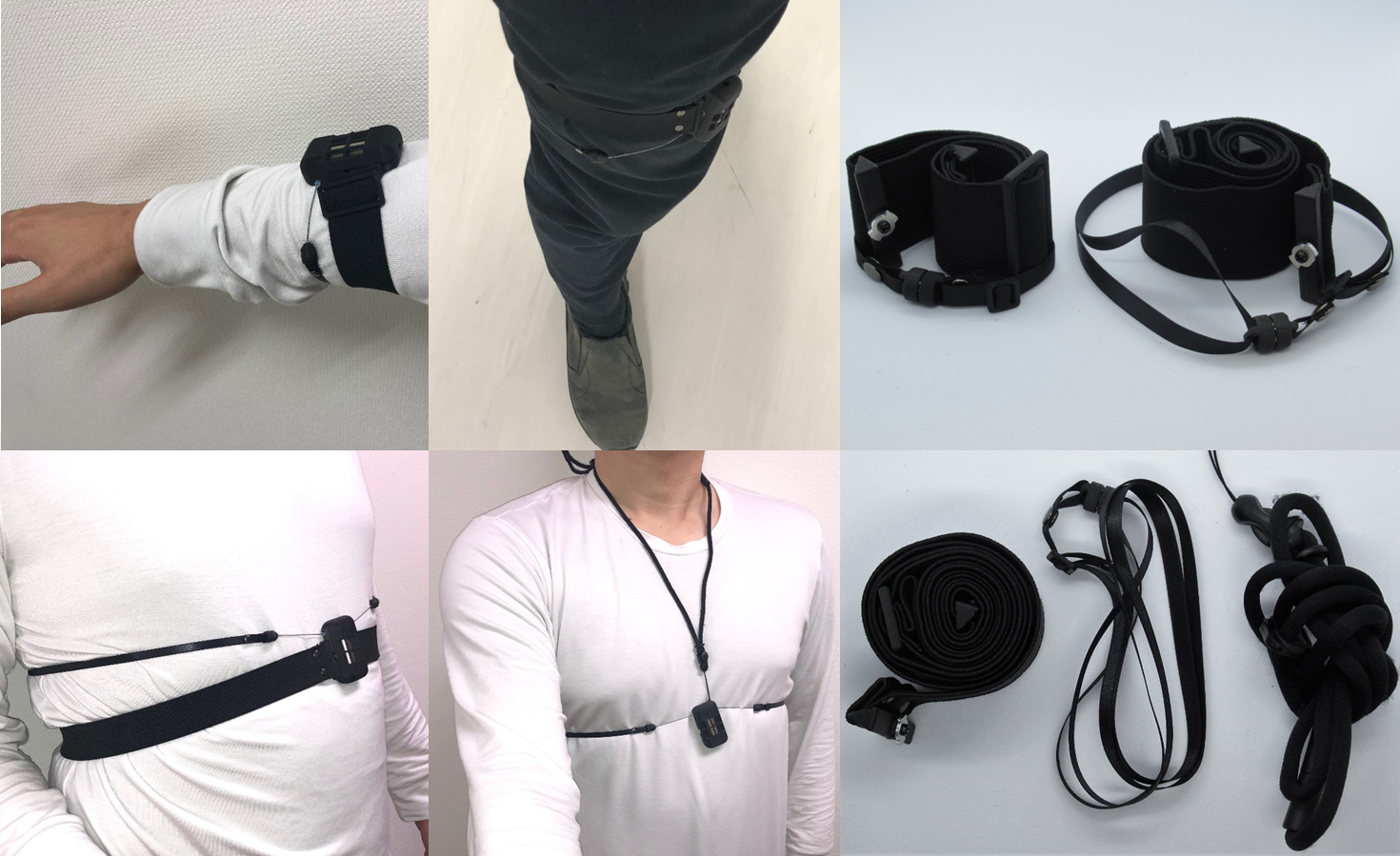 This model can adjust the belt and ribbon unit length so that it can be worn on any part of the body. If you have a specific location for wearing the belt, we can produce a model that is easy to wear if you request a dedicated model.
Circuit unit
1ch: 3,500 JPY
2ch: 6,000 JPY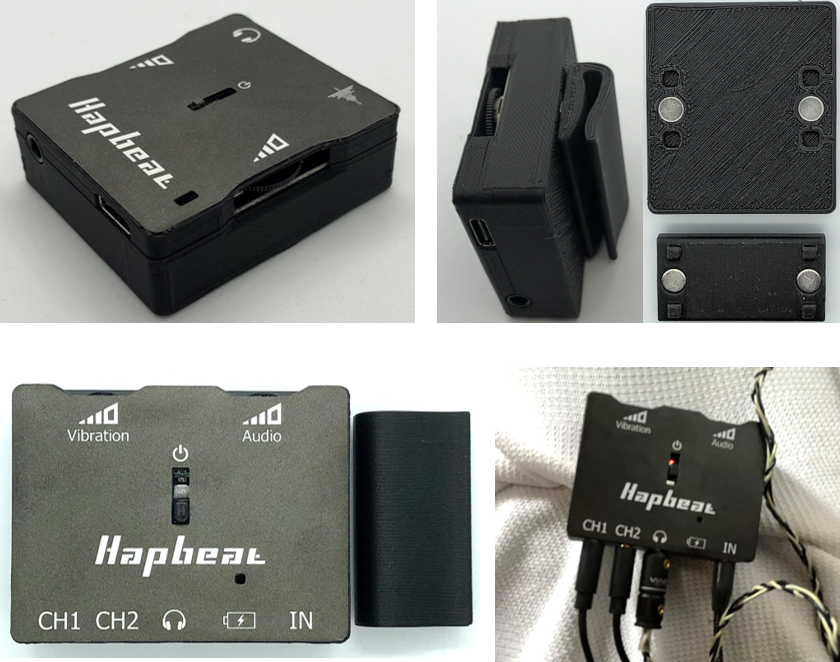 Top: 1ch, Bottom: 2ch. This is a standard driving circuit of the motor unit. If you want to drive two motor units simultaneously, such as Hapbeat-Duo, please purchase a 2-channel circuit unit.
Included Items
・3.5 mm aux cable(1ch:2pcs/2ch:3pcs)
・Clip for circuit unit
©2023 Hapbeat LLC.